What is Lane Departure Warning?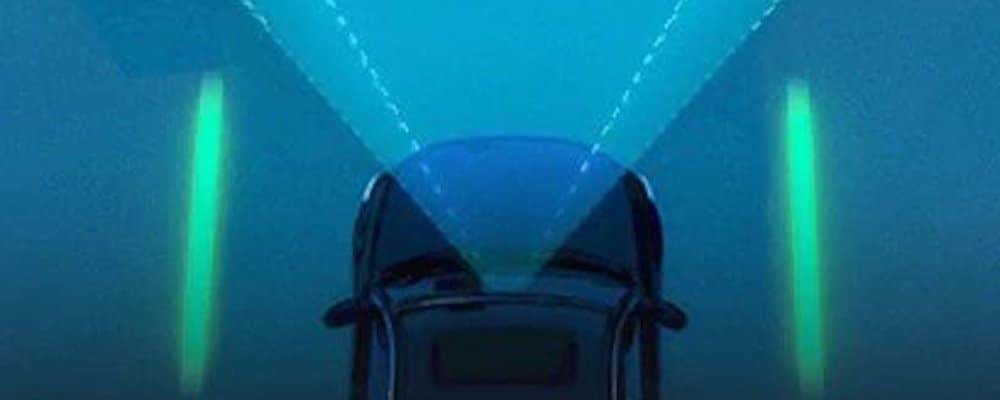 Moments of distraction can become dangerous collisions in a heartbeat, but Honda has developed a whole suite of technology features that are designed to keep you out of harm's way. The Lane Departure Warning, part of the Honda Sensing™ safety package, provides automated alerts whenever you're at risk of drifting out of your lane. It's one of the most widely used features in the package, and it's now included standard on most new models! Find out how it works by reading on.
How Does LDW Work?
The Lane Departure Warning works in concert with the Lane Keeping Assist System in order to keep you centered safely in your lane:
In order to function, these systems utilize small cameras mounted near your rearview mirror, which detect and track lane lines as you move along the highways near Monroe and Taylor.
If you move over one of the lane lines without activating your turn signal, audiovisual alerts will make you immediately aware of the danger.
In some cases, these flashing, beeping warning signs will be complemented by a haptic warning system: vibration from the steering wheel and the driver's seat.
If the Lane Departure Warning systems fail to help you move back into the detected lane, the Lane Keeping Assist System will gently steer your back towards the center.
The Lane Departure Warning is activated automatically whenever you start your vehicle, but can be turned off easily if you decide to disable your Honda driver-assistance features. Wondering how to turn off the Lane Departure Warning in your Honda? In most cases, you can deactivate the feature by pressing the "Main" and LKAS buttons on the left hand side of the dashboard.
Lane Departure Warning: Settings and Options
Many components in your Honda vehicle are easy to customize and tailor to your liking. Why shouldn't your safety features be the same way? When you're cruising the Wyandotte or Dearborn city streets, you'll be able to exercise complete control over many of the Lane Departure Warning settings. These include the volume for your audio warnings and the behavior of your haptic response.
Test It Out at Genthe Honda
If you really want to understand how the Lane Departure Warning works, your best option is to get behind the wheel of a new vehicle at Genthe Honda. You'll have the chance to test out all of the Honda safety features, including Forward Collision Warning, on the roads of Southgate and Allen Park. We're sure that you'll love what these technologies can do. Contact us today to set up your test drive.
More on Honda Technology
Usually, Wyandotte drivers don't realize they have locked their steering wheel until they are ready to drive somewhere. Not sure if your steering wheel is locked? Are you having problems starting your vehicle? Are you unable to turn your key in the ignition? If so, you are likely dealing with a locked steering wheel. There…

Monroe drivers know Honda vehicles prioritize safety. Included in the suite of safety features you can find on new Honda models is a driver assist feature called Forward Collision Warning. This advanced safety feature will send out an alert to warn you of a possible collision ahead. This feature can help prevent an accident in…

Moments of distraction can become dangerous collisions in a heartbeat, but Honda has developed a whole suite of technology features that are designed to keep you out of harm's way. The Lane Departure Warning, part of the Honda Sensing™ safety package, provides automated alerts whenever you're at risk of drifting out of your lane. It's…