What Is Forward Collision Warning?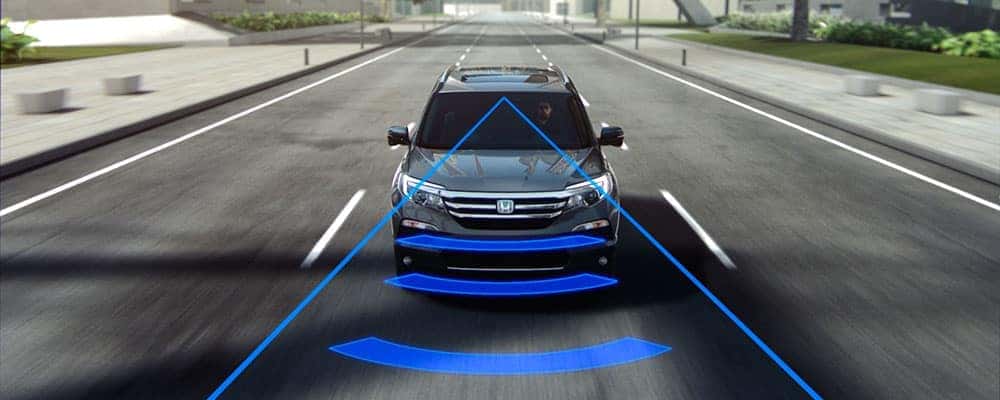 Monroe drivers know Honda vehicles prioritize safety. Included in the suite of safety features you can find on new Honda models is a driver assist feature called Forward Collision Warning. This advanced safety feature will send out an alert to warn you of a possible collision ahead. This feature can help prevent an accident in the event you are distracted at the wrong time. Learn more about what this system can do for you with Genthe Honda then visit us to test it out in a new Honda model today!
How Does FCW Work?
The Forward Collision Warning, or FCW, system scans the road ahead of you and detects a possible collision with a slower moving or stopped vehicle. In the event the sensors in the front of your car detect an obstacle, this system them will alert you through multiple warnings in the form of:
Sounds
Vibrations
Quick brake pulsing
Visuals
Mixture of signals
These warnings can spare you the pain and hassle of an accident, as well as an emergency service appointment.
Main Features
Driver with peace of mind in Taylor knowing that your Honda vehicle is working with you to prevent a collision during your time on the roads. Key aspects of the Forward Collision Warning System include:
Scanners that can read up to 500 feet ahead, scanning over 20 times per second
Detection of vehicles, bicycles, and motorbikes
Works well in all weather conditions, and just as effectively at night
Allows for up to 5 seconds of reaction time
Get the Latest Safety Technology at Genthe Honda
When you're ready to delve in this system, or other Honda safety technology more, visit us at Genthe Honda. You can take explore the suite of Honda safety features and pick out the Honda model that delivers what you are looking for. Contact us today if you have any questions or would like more information on other Honda safety features.
More from Genthe Honda