How Much is an Oil Change?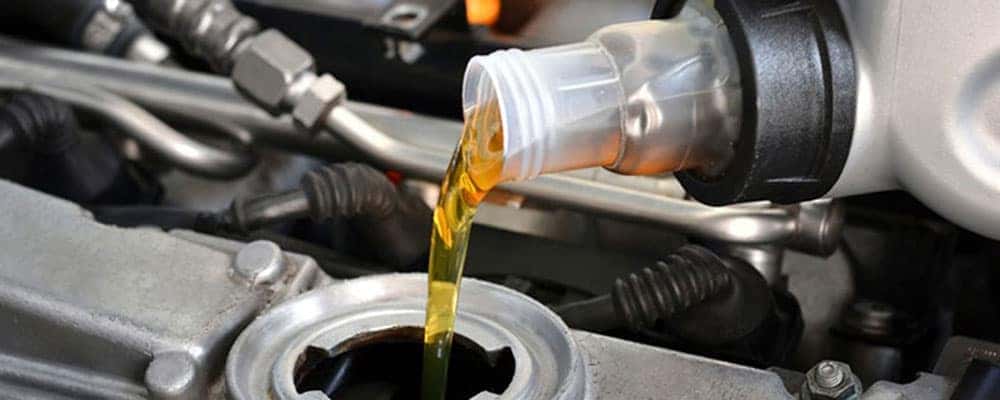 An oil change cost can vary depending on the type of vehicle you have and the type of oil it takes. Usually, an oil change for regular oil ranges from $25 to $50. To save additional money on oil changes, review our service specials. At Genthe Honda out technicians have been trained to address the needs of your specific vehicle. For current prices, contact Genthe Honda.
How Much Does it Cost for an Oil Change?
Your vehicle's requirements can impact the cost of an oil change. Such factors include:
If your vehicle requires synthetic oil, odds are you will end up paying more. Synthetic oil on average costs between $45 and $70. It is long lasting and is designed for high-performance engines, but it's not required in most vehicles. Consult your owner's manual to see if your car requires synthetic oil.
A synthetic/conventional blend can offer the improved performance of synthetic oil at a lower price.
Service departments at dealerships will typically charge little more than the cost of the oil and labor. But they also provided an added level of expertise that comes with working on your vehicle model day in and out.
An oil change is often a good time to address other service issues. If your brakes, steering, or ignition are having any problems, inform the experienced technicians at Genthe Honda near Wyandotte. We can perform a quick inspection to see what the problem is.
Why Turn to Genthe Honda for an Oil Change?
Scheduling your oil change at Genthe Honda near Monroe offers the following the perks:
Our experienced, certified technicians know your vehicle inside and out so you can trust your vehicle is receiving excellent care.
If your vehicle is covered by a maintenance plan, your oil changes may be included at little to no cost.
While a dealership oil change can sometimes cost more than one from a corner auto shop, that's often not the case. Call us at (734) 283-2600 for current pricing.
Visit Genthe Honda for a Low-Cost Oil Change
We are conveniently located just a short drive from Monroe, so stop by for a fast oil change today!
Service Specials at Genthe Honda
More Car Maintenance Tips from Genthe Honda
New tires from the original equipment manufacturer, as well as high-quality replacement tires, can be expected to last approximately 50,000 miles. Find out more about what impacts the lifespan of a tire, and some tips to make your tires last longer. Have additional tire care questions? Stop by the Genthe Hondaservice center near Taylor today! Schedule…

Usually, Wyandotte drivers don't realize they have locked their steering wheel until they are ready to drive somewhere. Not sure if your steering wheel is locked? Are you having problems starting your vehicle? Are you unable to turn your key in the ignition? If so, you are likely dealing with a locked steering wheel. There…

Service Center Schedule Oil Change An oil change cost can vary depending on the type of vehicle you have and the type of oil it takes. Usually, an oil change for regular oil ranges from $25 to $50. To save additional money on oil changes, review our service specials. At Genthe Honda out technicians have been…