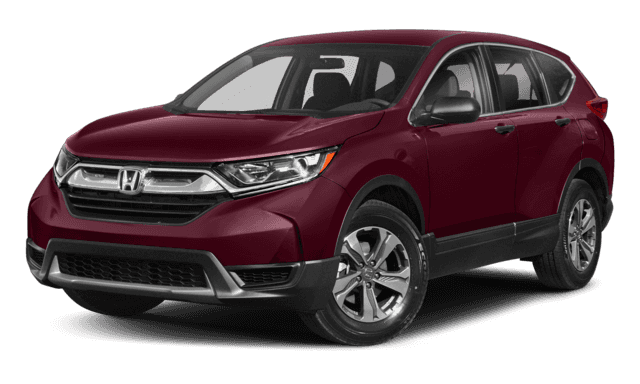 2018 Honda CR-V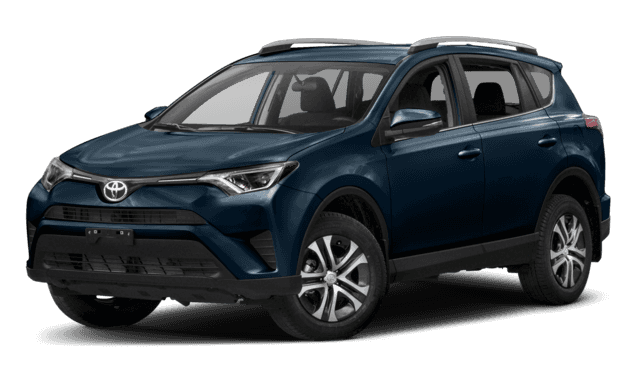 2018 Toyota RAV4
2018 Honda CR-V vs. 2018 Toyota RAV4
The 2018 Honda CR-V and 2018 Toyota RAV4 both have their perks, but the CR-V is the one you'll want to drive around Southgate in. Yes, the Toyota RAV4 has ten trim options compared to the CR-V model's four, but the CR-V still finds ways to stand up to the competition. Delve deeper into the ups and downs of each of these SUVs below.
Safety
Besides obvious safety features like airbags, seat belts, and a rigid body, some vehicles host more advanced features in order to decrease the likelihood of an accident.
The CR-V EX trim and above come with Honda Sensing Suite

Comes with standard Blind Spot Monitoring with a Cross Traffic Monitor and Road Departure Mitigation System.

The Toyota RAV4 comes with its version of driver-assist technology, Toyota Safety Sense-P

Features like Blind Spot Monitoring with a Cross Traffic Monitor and Road Departure Mitigation System aren't available on the 2018 Toyota RAV4, or come at an added cost.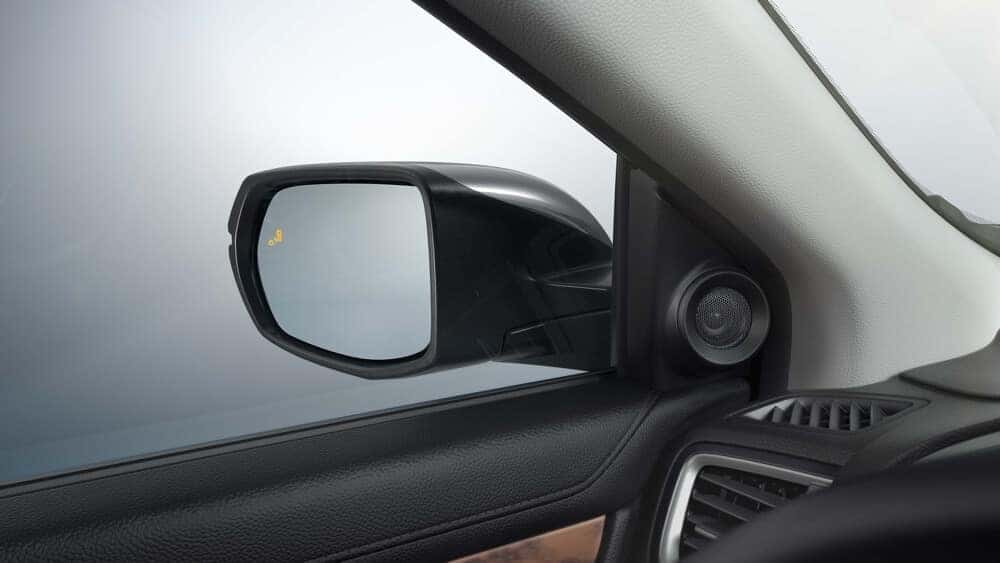 Fuel Economy
We commend the Toyota RAV4 for having a hybrid option, but the Honda CR-V made sure to offer high fuel economy numbers on all its regular trims.
The difference deepens as you graduate trims.
The Honda CR-V LX gets 32 mpg highway**, while the base Toyota RAV4 LE only provides 30 mpg highway.
The CR-V EX gets 34 mpg highway*, compared to the RAV4 XLE model's 30 mpg highway.
So, if you care about saving on gas money but don't quite want to go the hybrid route, it's best to choose the 2018 CR-V.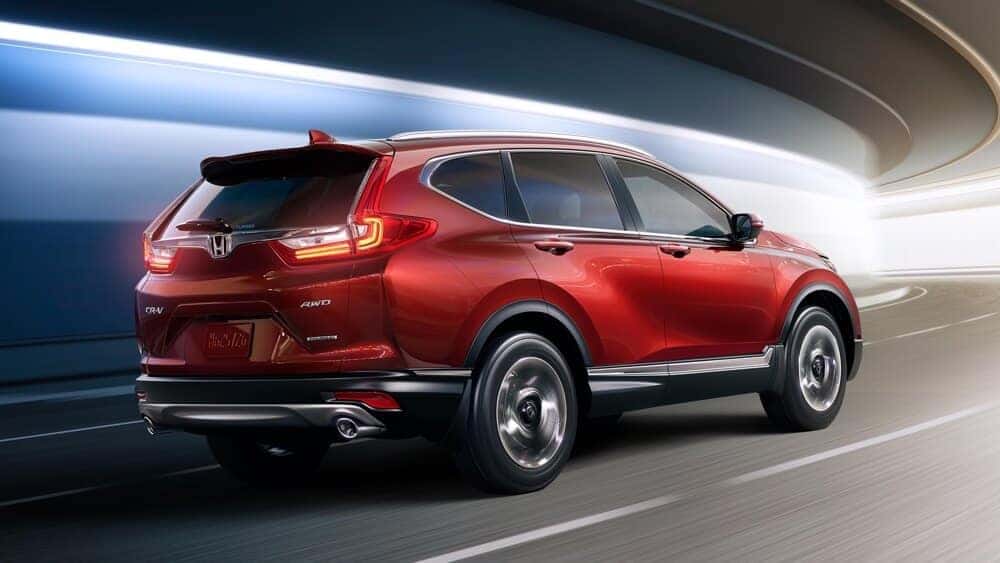 Interior
You probably need some extra space and convenience features since you want an SUV.
The CR-V has slightly more cargo volume, 75.8 cubic feet, with the seats folded down. The RAV4 only opens up to 73.4 cubic feet.
Outside of dimensions, the CR-V also makes your Wyandotte commute more comfortable with any trim. Automatic climate control is standard on the CR-V LX, but not on the RAV4 LE.
Both SUVs have better seating material and adjustment varieties on higher trims too.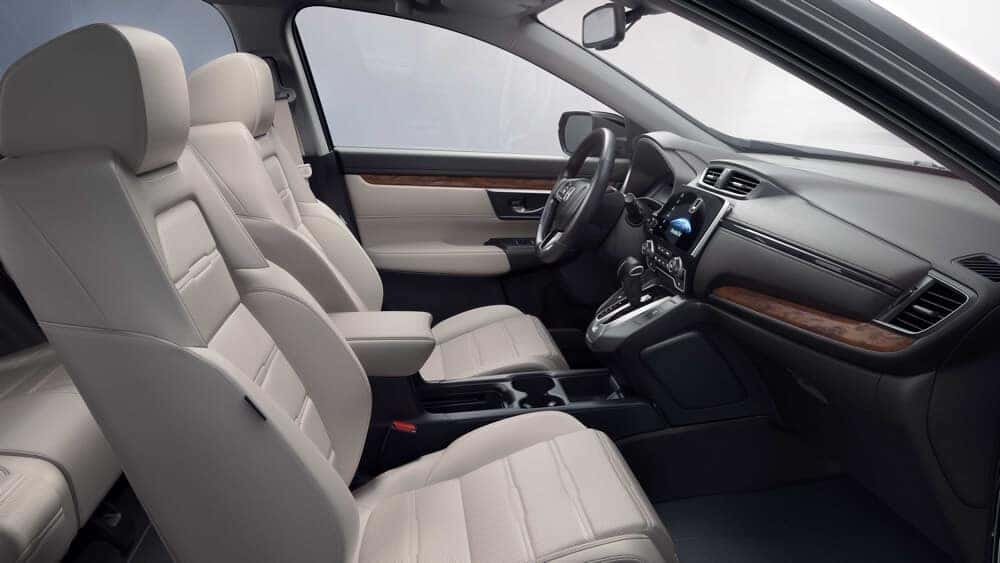 Pick a CR-V Trim at Genthe Honda
Doubtless, the 2018 Toyota RAV4 is a strong competitor, but it falls short in key areas. So, opt for a 2018 Honda CR-V. Continue your research with our 2018 Honda CR-V vs. 2018 Honda HR-V comparison.
---
Recent Genthe Honda News
New tires from the original equipment manufacturer, as well as high-quality replacement tires, can be expected to last approximately 50,000 miles. Find out more about what impacts the lifespan of a tire, and some tips to make your tires last longer. Have additional tire care questions? Stop by the Genthe Hondaservice center near Taylor today! Schedule…

Usually, Wyandotte drivers don't realize they have locked their steering wheel until they are ready to drive somewhere. Not sure if your steering wheel is locked? Are you having problems starting your vehicle? Are you unable to turn your key in the ignition? If so, you are likely dealing with a locked steering wheel. There…

The 2019 Honda CR-V configurations offer up the features and flexibility Wyandotte drivers deserve, giving you the exact amount of technology, performance, and towing capacity you need. Every CR-V has two engine options and CVT, but each trim delivers a different blend of style and convenience. View CR-V Inventory CR-V LX Standard features include:…