Honda Maintenance Minder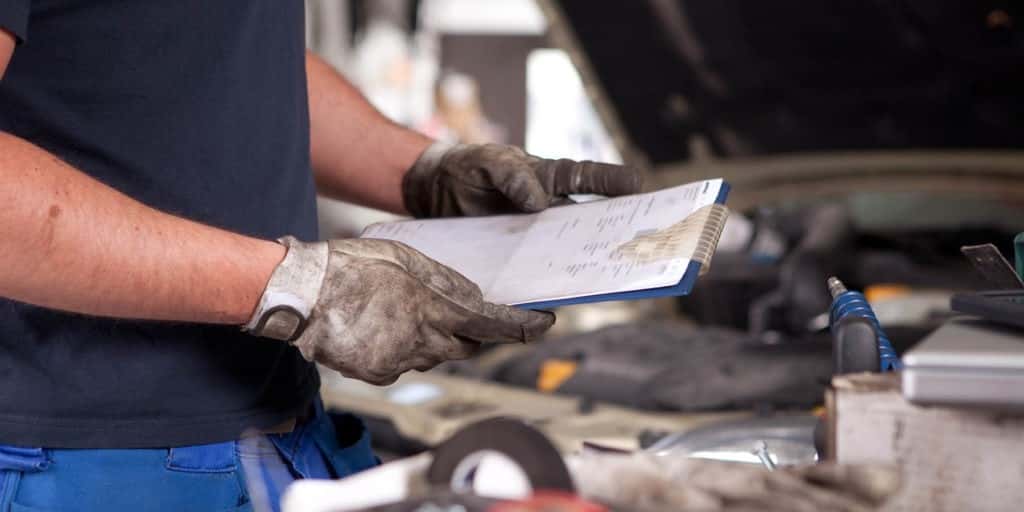 No matter what kind of car you drive on the roads near Wyandotte, regular, scheduled maintenance will maximize the reliability of your Honda, maintain its value over time, and keep it under warranty. Honda Maintenance Minder takes the stress out of scheduled maintenance by sending you a signal when it's time to take your vehicle in.
If you drive a vehicle, with Maintenance Minder, it's important to understand these basic facts:
Maintenance Minder isn't just an oil change indicator. In addition to tracking your oil life as a percentage, Maintenance Minder uses diagnostic technology to track all of your vehicle's regular maintenance needs.
In order for Honda Maintenance Minder to work properly, it's important that you perform all required services at their recommended intervals. If you go off-book, your system may require forced activation from Honda-certified technicians. If you make a mistake, the experts at the Genthe Honda service center can get you back on track.
Maintenance Minder only checks for indications that you regular service. Unanticipated problems will still be indicated with your check engine light, so it's important to keep an eye on both trackers.
Your dash light and indicators should be reset whenever service is performed. If you service your vehicle at a certified Honda dealer like Genthe Honda, this process should be taken care of automatically. In other cases, you can reset your indicators using your Honda's trip button, steering wheel-mounted controls, or touchscreen.
Your other service needs will be indicated with a main-code, either "A" or "B", and perhaps, a sub-code, a number between 1 and 6. Refer to the table below, or to your owner's manual, to learn how to interpret Honda Maintenance Minder codes.
| Main Code | What it means: |
| --- | --- |
| A | Replace just the engine oil |
| B | Replace the engine oil, oil filter, inspect the front and rear brakes, check the parking brake adjustment, and inspect other items specific to your vehicles |
| Sub Code | What it means: |
| --- | --- |
| 1 | Rotate Tires |
| 2 | Replace the air cleaner element, check the drive belt, and replace the dust and pollen filter |
| 3 | Replace the transmission fluid and transfer fluid (if equipped) |
| 4 | Replace the spark plugs, replace the timing belt (if equipped), inspect the water pump, and inspect valve clearance |
| 5 | Replace the engine coolant |
| 6 | Replace the rear differential fluid (if equipped) |
Honda Maintenance Minder is simple enough to operate, but like any intelligent system, it's complexities can occasionally generate confusion. Find the answer to your problem by exploring our FAQ, below.
How does the Honda Maintenance Minder work?
Honda Maintenance Minder displays your remaining oil life as a percentage directly in the information display. It starts out at 100% with fresh engine oil, and winds down to 0%, when it's time to take your vehicle into a service center. The system will also display a letter (or main-code) and, sometimes, a number (or sub-code), which track your intervals for other types of vehicle maintenance. This convenient system replaces the maintenance schedule that one would usually find in the owner's manual.
How does the Honda Maintenance Minder track your oil life?
With Maintenance Minder, your Honda's on-board computer continuously monitors engine operating conditions such as speed, engine temperature, ambient temperature, time, and vehicle use. By tracking the operations of your engine, Honda Maintenance Minder can tell you exactly when it's time for a change.
How do I operate the system?
Your Honda's information display will show your remaining oil life, by default, every time you start the vehicle. If you would like to switch the display to view your odometer/trip meter, simply depress the Select/Reset knob on the information display. If you forget to check, don't worry. When your vehicle reaches a remaining oil life of 15%, the Honda Maintenance Minder light will turn on automatically, displaying an image of a wrench.
The following chart will explain exactly when service is due:

| Oil Life Percentage | Message | What To Do |
| --- | --- | --- |
| 15% | Service Due Soon | Plan to take your vehicle in for service. |
| 5% | Service Due Now | Take your vehicle in now for maintenance. |
| 0% | Service Past Due | Service is overdue. Take your vehicle in now. |
What happens to the Maintenance Minder if I do not perform maintenance when the remaining life gets to 0%?
If you continue to drive after the Honda Maintenance Minder system displays 0% oil life, your display will start to show a negative measurement, reflecting the number of miles you've driven without proper care.
Along with the percentage of remaining life, there is a letter and sometimes, a number displayed – what do they mean?
Honda Maintenance Minder uses main-codes and sub-codes to track service intervals that are not related to your oil life. Main-codes display as letters, while sub-codes display as numbers. You can refer to the chart seen above, or to your owner's manual, the Honda Service History booklet, in order to interpret these signals.
Why will there always be a main-code?
Main-codes are USER SPECIFIC and are triggered based on the performance of your vehicle. By tracking your vehicle's operating conditions, the system relieves you of some responsibility and maximizes customer convenience.
Why do sub-codes only appear alongside main-codes?
Maintenance denoted by a sub-code must be performed on a time/mileage based schedule, but these codes will only be displayed once a main-code is triggered. Honda Maintenance Minder calculates time and mileage, and it also factors in vehicle usage. What's more, it automatically moves up or delays the sub-codes so they get done with the main-codes. This means that it automatically minimizes the number of trips you have to make to the service center.
For example, if tire rotation is normally done at 7,500 miles, but the oil life ends around 6,000 miles, the system will move up the tire rotation. Or, if the life appears to be ending around 9,000 miles, the system will delay the rotation. In either case, you would see the maintenance item code A1 in the information display.
With Maintenance Minder, how many miles can I expect to go between oil changes?
In general, most people who combine city and highway driving find that the Honda Maintenance Minder will indicate maintenance needs about every 6,000 miles. However, the beauty of the Honda Maintenance Minder system is that it automatically adjusts the maintenance intervals based on engine operating characteristics, your driving habits, and the climate that you have operated your vehicle in.
Mild highway driving in a warm climate will maximize the interval between required maintenance. Depending on the vehicle, this could be as high as 12,000 miles. On the other hand, short-trip driving in a cold climate may limit the maintenance interval to 3,000 miles or less.  For most drivers, the maintenance interval should not vary greatly in between visits.
With my Honda truck, the first time the Honda Maintenance Minder turned on was 7,700 miles with an A1. The second time, it turned on at 12,000 miles. Why did I only get 4,300 miles?
The Honda Maintenance Minder system is very intelligent and monitors engine load to determine oil usage. With this situation, there were inconsistent driving conditions and the Honda Maintenance Minder responded as such.
For example, it is possible that the first 7,700 were racked up in favorable conditions: highway driving in warm weather near Monroe. If during the next interval, you spent more time driving in a city like Wyandotte, or spent more time in a cold climate, or put in more hours with a heavy load, you could experience an interval of 4,300 miles or fewer.
I change my oil every 3,000 miles. How does this system help me?
Although some drivers may need to change their oil every 3,000 miles, it is recommended that you follow the Honda Maintenance Minder, no matter what schedule you're used to using. Most will see that they don't need to change their oil quite so often. Others, in rare cases, may find that they need to change their oil every 2,500 miles.
By scientifically assessing your oil life, the system provides the following benefits:
It limits the waste of natural resources (oil).
It limits the generation of unnecessary hazardous materials (oil and filters).
You'll save time and money that you might have spent on unnecessary oil changes.
The oil change station recommends that I change my oil every 3,000 miles. Why should I trust Maintenance Minder over them?
The 3,000-mile oil change dates back to 1968, and represents a very conservative approach to vehicle maintenance. Since then, advancements in oil technology and engine design have reduced the need for changes of this frequency. Honda Maintenance Minder brings vehicle maintenance into the 21st century, allowing you to take advantage of the new science without risking harm to your engine.
The technicians at Genthe Honda are trained by Honda and specialize in Honda. Non-specialized, third party service facilities make general recommendations, but we know exactly what your Honda needs.
Typically my Honda Maintenance Minder light comes on at 6,500 miles, but I am only at 4,500 miles and am going on vacation. I want to get my service done before I go. What should I do?
Following your Honda Maintenance Minder is the best way to keep your vehicle functioning at its best, but choosing to go in for service early shouldn't cause any problems. However, if you go off of your schedule, make sure to reset your system after the service is completed. This will keep your main-codes and sub-codes synchronized.
The Honda Maintenance Minder is telling me I need a "B" service. I choose to have only an "A" service complete. Is there a problem?
Yes. The Honda Maintenance Minder is not just an "oil change" indicator; it makes recommendations for the entire vehicle's maintenance. Although there's nothing wrong with getting work done early, your main-codes and sub-codes will not sync properly if you don't perform the recommended services.
What do I do if I had the improper/not recommended service completed?
Receiving any Honda maintenance will cause the system's dash light to reset, and when this occurs, the input tells the on-board computer that ALL required maintenance was performed. The Maintenance Minder system will not allow for line-item maintenance. In order to function properly, the system requires maintenance completion as indicated.
If the service that caused your dash light to reset was not the service that your Maintenance Minder recommended, or only covered a portion of the recommendation, then the system will not be able to properly predict required maintenance going forward.
In these cases, you may need to visit your local Honda dealer to have what's called a 'forced activation' of your Honda Maintenance Minder. Forced activation, which is not the same as resetting the dash light, requires your technician to employ the Honda Diagnostic System (HDS). This technology recalibrates your time and mileage intervals and reassesses your service needs. This process may cost you, so it's best to follow your Maintenance Minder's recommendation at all times.
I change my own oil. Should I reset the light?
The Honda Maintenance Minder is not just an oil change indicator. It tracks all of your all maintenance requirements. If you change your oil, it is important that you complete all Honda Maintenance Minder recommendations before resetting the dash light.
I use synthetic oil. Should I expect to get more miles before the Honda Maintenance Minder indicates that I need an oil change?
Except where explicitly noted, Honda does not recommend the use of synthetic oils. Your Honda was designed and engineered with a particular kind of oil in mind, which you can find listed in your owner's manual.
Honda Maintenance Minder calculates your vehicle's needs based on the oil that Honda's engineers have recommended, so the use of synthetic oil will not extend the oil change interval.
My husband and I equally share our Maintenance Minder Honda, does the system average our driving styles to determine when maintenance is due?
No. The Honda Maintenance Minder is an intelligent system, and by monitoring every drive cycle, the need for averaging is eliminated. A drive cycle is defined as each time the car is turned on and off.
I have taken my vehicle to a non-Honda facility and had the oil changed, the facility did not know how to reset the Honda Maintenance Minder light. Will my Honda dealer reset it for me?
That depends. It is very important that all recommended maintenance be completed, if more than just an oil change was necessary, your Honda dealer would be doing you a disservice by resetting the light as the light is not just an oil change indicator – it monitors the complete maintenance requirements of your vehicle.
In addition, if you racked up miles before you came to the dealer, there has been wear and degradation of the oil in your vehicle – your Honda dealer may have to change the oil again to properly set your Honda Maintenance Minder.
Do I have to check my oil level with the Honda Maintenance Minder System?
Yes. The system tracks oil quality but does not sense oil level. Please follow the owner's manual recommendations for Service Station Procedures.
I have driven 6,000 miles since my last maintenance and the light has not come on. When checking the oil, it looked dirty, what do I do?
Oil discoloration is not always an indication that it's time for a change and can occur under normal driving conditions. You can trust the recommendations made by your Honda Maintenance Minder.
I have a need to know what the next recommended service will be. Can the Honda technician tell me?
Yes. Your Honda technician has been trained on the Honda Maintenance Minder and will use forced activation to determine what the next recommended services are. The option to check this will only work between 100% oil life and 16% oil life, as when the system gets to 15%, it automatically turns on.
My Honda is equipped with break-in oil, should I change it early?
No. To ensure proper engine break-in, the factory-fill engine oil needs to remain in the engine until the first scheduled maintenance interval. The factory fill oil is very similar to the Honda Service Replacement Oil you'll receive at Genthe Honda. The difference is the Molybdenum lubricant that is applied to specific internal engine components.