Honda AWD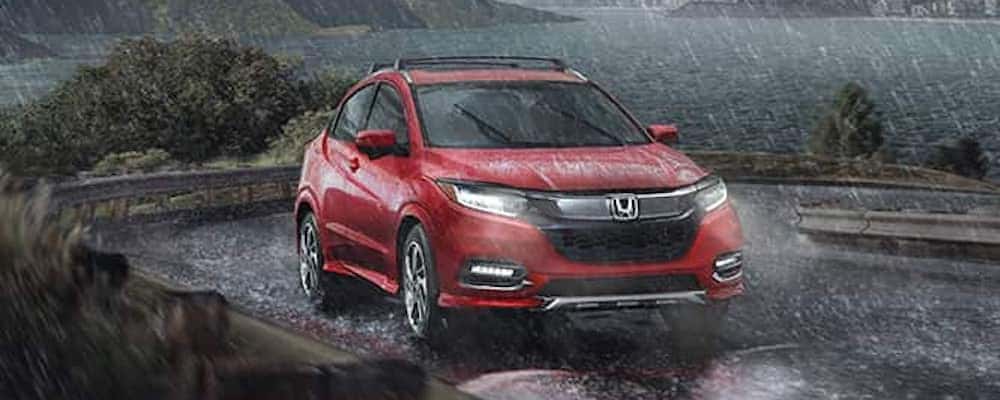 A standard all-wheel-drive system engages the rear wheels using mechanical means to improve traction and performance. The Honda AWD offers a different experience for Taylor drivers in need of extra traction. Find out more about how Honda AWD works, and which models you can find it on below.
How Does Honda AWD Work?
Honda Real Time AWD™ with Intelligent Control System starts with a front-wheel-drive vehicle and adds a rear differential. If you hit a rough patch and your Honda senses that it's losing traction, this system engages the rear differential with a multi-plate clutch system. Once the rear wheels are engaged the vehicle is operating with AWD.
When a traditional AWD system is engaged, drivers may notice a lag before it kicks into operation. With the Honda Real Time AWD™ and Intelligent Control System, the transition is virtually instantaneous. If your rear wheels are required, an electric motor on your vehicle's transmission will seamlessly engage them. The process is so quick and smooth, you probably won't even notice it has happened.
When it comes time for your for your Honda Real Time AWD™ with Intelligent Control System to disengage, it does so just as quickly and effortlessly. This fast response not only provides you with better control but minimizes the energy required to drive your Honda. The Honda Real Time AWD system is more efficient than other vehicles with a mechanical AWD system.
What Honda Models Have AWD?
If you are interested in a Honda vehicle with the advanced AWD system, there are several vehicles in the lineup to choose from. Popular and well-appointed AWD models include:
Explore Honda AWD vehicles at Genthe Honda
If you have questions about Honda AWD or are interested in testing out an AWD model, contact us at Genthe Honda. Don't miss our new vehicle specials which will allow you to save on your next AWD Honda!
More From Genthe Honda
Service Center Schedule Oil Change An oil change cost can vary depending on the type of vehicle you have and the type of oil it takes. Usually, an oil change for regular oil ranges from $25 to $50. To save additional money on oil changes, review our service specials. At Genthe Honda out technicians have been…

Eco-conscious drivers continue to turn to the Honda Civic for its notable fuel economy and reputation for reliability. The Honda Civic MPG ratings lend itself to an impressive performance from Wyandotte streets to the highways. Each of the five Honda Civic trims delivers the power and efficiency Wyandotte drivers need. Learn more about the Honda Civic…

Monroe drivers know Honda vehicles prioritize safety. Included in the suite of safety features you can find on new Honda models is a driver assist feature called Forward Collision Warning. This advanced safety feature will send out an alert to warn you of a possible collision ahead. This feature can help prevent an accident in…