2019 Honda Accord Safety Ratings Come in at 5-Stars Across the Board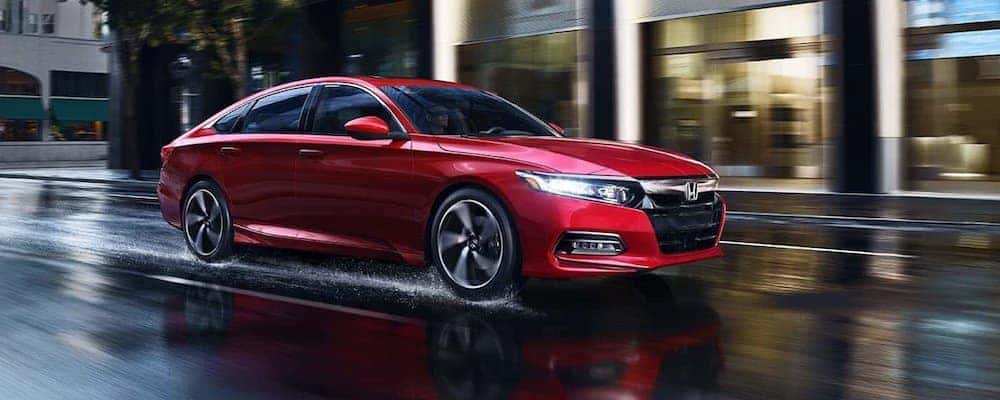 The Honda Accord is one of the most trusted sedans for family drivers, so 2019 Honda Accord safety ratings were always going to be highly scrutinized. Now that the NHTSA has reported back, we're thrilled to announce that the vehicle has lived up to its own high expectations.
The NHTSA (National Highway Traffic Safety Administration) is responsible for crash-testing each new retail vehicle to enter the market. Read on to discover how the following scenarios fared:
Accord Front Crash Rating
Accord Side Crash Rating
Accord Rollover Rating
Accord Front Crash Rating
If you're ever involved in a head-on collision between Wyandotte and Monroe, it's this crash rating you'll be counting on to save yourself from harm.
Overall Front Star Rating: 5-Stars*
Front Driver Side: 5-Stars*
Front Passenger Side: 5-Stars*
Accord Side Crash Rating
When another vehicle hits yours on the side or you slide on the road sideways and impact a pole to the side, these are the crash-test ratings that count for keeping you and your passengers protected.
Overall Side Star Rating: 5-Stars*
Overall Side Pole Star Rating: 5-Stars*
Combined Side Barrier and Pole Ratings: 5-Stars for Front Seat and 5-Stars for Rear Seat*
Side Barrier: 5-Stars for the Driver Side and 5-Stars for the Rear Passenger Side*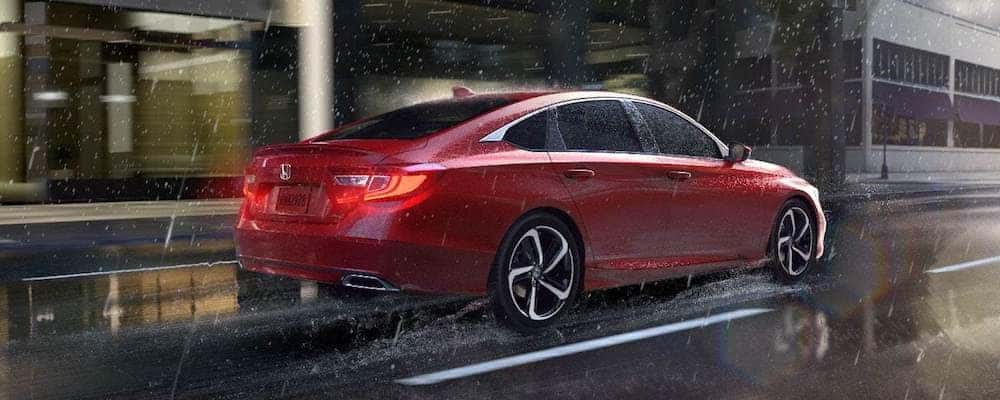 Accord Rollover Rating
Should you go through a tight corner on your way into Taylor or Dearborn, your vehicle may be in danger of rolling. NHTSA rollover ratings measure its resistance to that scenario:
Rollover Star Rating: 5-Stars*
Dynamic Tip Result: No Tip
Rollover Resistance: 9.30%
Experience the Efficient and Safe 2019 Accord at Genthe Honda
From Honda Sensing driver assistance technology as standard to fantastic crash-test scores, the new Honda Accord is certainly big on safety. To find out more, compare trim levels, or explore available accessories, simply contact us today.
More From Genthe Honda
Service Center Schedule Oil Change An oil change cost can vary depending on the type of vehicle you have and the type of oil it takes. Usually, an oil change for regular oil ranges from $25 to $50. To save additional money on oil changes, review our service specials. At Genthe Honda out technicians have been…

Eco-conscious drivers continue to turn to the Honda Civic for its notable fuel economy and reputation for reliability. The Honda Civic MPG ratings lend itself to an impressive performance from Wyandotte streets to the highways. Each of the five Honda Civic trims delivers the power and efficiency Wyandotte drivers need. Learn more about the Honda Civic…

Monroe drivers know Honda vehicles prioritize safety. Included in the suite of safety features you can find on new Honda models is a driver assist feature called Forward Collision Warning. This advanced safety feature will send out an alert to warn you of a possible collision ahead. This feature can help prevent an accident in…