10 Common Car Problems and What You Can Do to Fix Them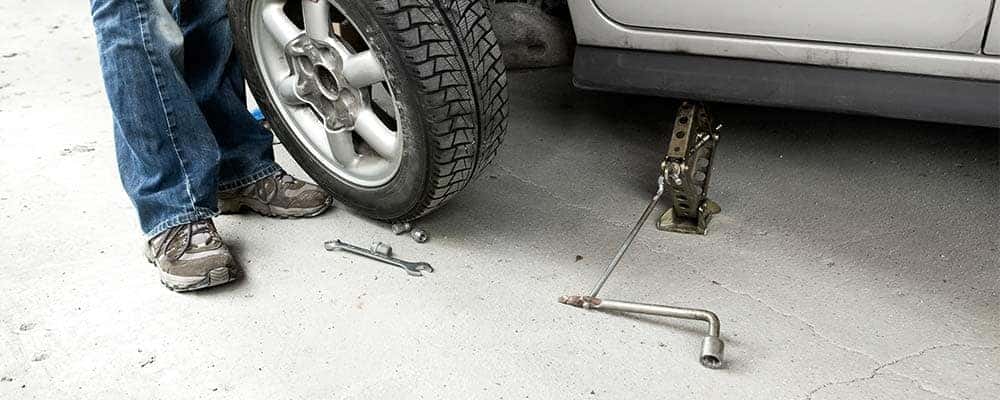 These 10 common car problems are easy to diagnose and simple to fix:
Torn Vinyl and Leather – Glue reinforcing fabric behind the tear, then apply mixed heat-set filler to the tear. Take the matching textured mat and press it with a heated patching tool to the surface of the seat.
Flat Tire – This problem is particularly easy to diagnose! Your car probably comes with a spare tire and a jack. Once you replace the tire with a spare, be sure to securely tighten the nuts with the built-in tire lever.
Dents and Dings – Start by sanding the paint off the dented area, then fill with auto body filler. Wait for it to dry, sand the area smooth, and then apply touch-up paint.
Burned Out Headlight – Stop by your local service center near Monroe, MI and ask for the right bulb to match your vehicle. Then replace the old one by removing it from the light housing.
Dead Battery – First, unhook the negative terminal, then the positive. Remove the old battery and slide the new one in.
Cabin Air Filter – Check your owner's manual to find the location of the air filter. They're inexpensive and quick to replace, but their location varies depending on the vehicle.
Faulty Spark Plugs – Some spark plugs can last up to 60,000 miles, but when they break, they're a snap to replace. Just identify their location in the engine and swap out the old ones for a new set.
Side Mirror – Broken mirrors happen, particular on narrow streets in Taylor, MI. Unhook your interior cover panel, loosen the mounting screws, and disconnect the power mirror connector. Then install the new mirror by following those steps in reverse.
Engine Air Filter – If your engine air filter blocks more than 50% of the light coming through it, it's time for a replacement.
PCV Valve – A positive crankcase ventilation valve isn't the most well-known part, but it needs replaced from time to time. Just pull the valve out of the rubber housing and disconnect it from the vacuum hose. Then install the new valve.
Who Can I Turn to for Service near Wyandotte, MI?
If you'd like help with any maintenance or service needs, such as evaluating a warning light, unlocking a steering wheel, or replacing spark plugs, you can depend on Genthe Honda. We can even help you extend the life of your tires! Schedule an appointment today or contact us at 734-281-0315 for service advice.